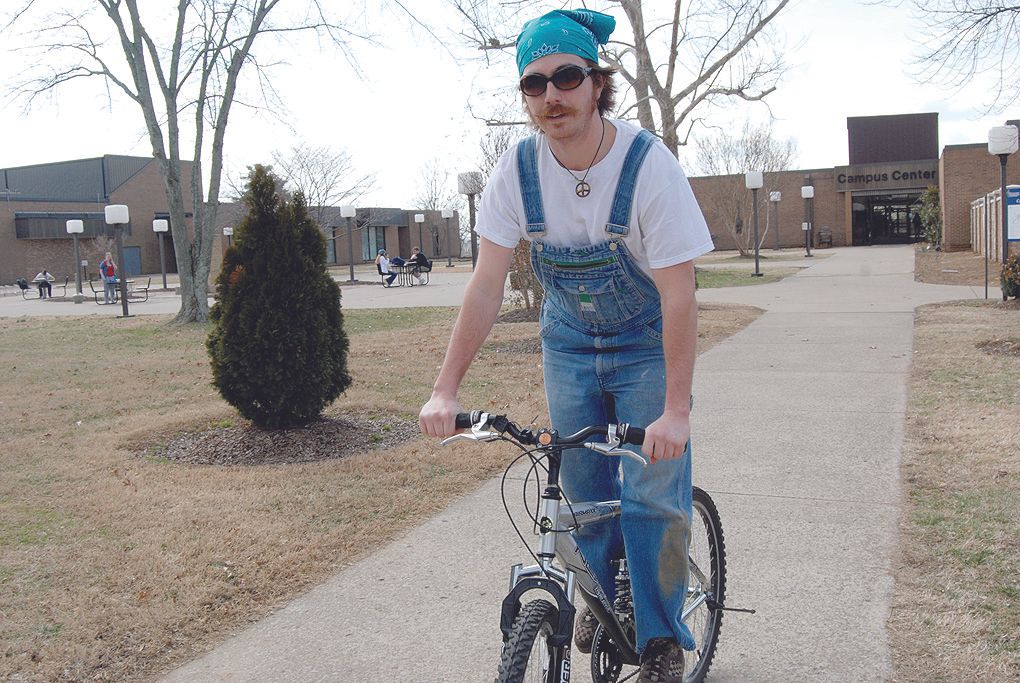 Travis has a bit of a different story that most students on campus. He is from the Rivergate/Madison area and attends college here at Vol State, and so do a lot of other students. What makes him so unique?
Could you imagine riding to school everyone on a bicycle 20 miles up and down Nashville Pike just to attend college? Travis does just that. Here is an interview I did of him:
So I guess the first question is, why? Why do you ride your bike from Rivergate all the way to Gallatin to go to school here?
"Because I had finally got fed up with getting gas to go anywhere. I realized that make most of my commute alone, so the bicycle is the perfect one person vehicle. Not to mention it also keeps you in pretty good shape."

How long have you done this for? How long do you plan on keeping it up?
"I've been doing this from Spring 2009. I plan on keeping it up for as long as I go here."
Have you thought about online classes?
"I have, it's actually funny... between my commute and work, I had no time to do the online class. I ended up having to drop it."
How much money do you think you've saved by riding your bike?
"One tank a week, 50 dollars for a tank of gas."
Do you have a specialty road bike?
"Nope! My uncle gave me my mountain bike from Wal-Mart."
What would you say to someone who might be interested in doing something like riding their bikes from their house to school?
"Safety first, no joke. I know that sounds corny but it's the truth. Make sure you have at least helmet and some lights. Know where you're going and be prepared for it. Definitely do it if you're interested."
Vol State. Volunteer State Community College.